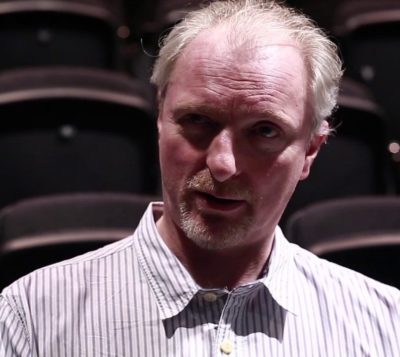 Summary
Justin Paterson joined us in the studio for today's highly informative episode. After leaving silicon chip design, Justin worked as a session drummer for a number of years in the 90's playing on releases, TV and radio before moving to synthesis, production and composition. His research on many aspects of music production and audio technology has been published widely. He has written for, given tutorials to, and peer-reviewed for the AES in the UK, US and Europe. In 2014, He was awarded an AHRC grant to develop an App release-format for music albums with interactive playback, a system that is currently patent pending and undergoing further AHRC-funded commercial exploitation by the Warner Music Group. Justin also worked with the record label Ninja Tune and the band Coldcut on binaural 3-D (interactive) audio for VR. Justin also reviews books for Focal Press, and is author of The Drum Programming Handbook, and a chapter on 3-D music production in a forthcoming Routledge edition in the ' Perspective on Music Production' series. He is also co-editor of a newly commissioned Routledge book on 3-D audio.
Justin is also co-chair of the Innovation in Music Conference series, and supervises PhDs related to music technology, both in LCM and externally. He is also a practising record producer with commercial releases, and has authored a number of funding proposals relating to 3-D production, that are currently under review.
As well as discussing the above, Justin explains the concepts of ambisonics, binaural audio and head related transfer function (HRTF). We talk about the academic community, immersive audio and the development of technology associated with 3-D audio. Justin speaks about his plan to create a 3D audio research network, to bring together academia and industry and define cross-industrially relevant research questions.
"Success is getting what you want, happiness is wanting what you have, and you have to be very careful not to get those two confused"
Listen To Podcast
Shownotes
Professor Justin Paterson: Associate Professor of Music Technology: https://www.uwl.ac.uk/users/justin-paterson
MA Advanced Music Technology: University of West London: http://www.uwl.ac.uk/course/advanced-music-technology-1/29473
The Interactive Album App: https://www.uwl.ac.uk/academic-schools/music/lcm-research/current-research-projects/interactive-album-app
Daisy and the Dark: Red Planet: http://www.daisyandthedark.com/redplanetapp
Innovation in Music Conference: http://www.musicinnovation.co.uk/
Mi.Mu Gloves: http://mimugloves.com/
Auro-3D: https://www.auro-3d.com/
The Drum Programming Handbook: The Complete Guide to Creating Great Rhythm Tracks: http://amzn.to/2HFvvuo
SADIE: Spatial Audio for Domestic Interactive Entertainment: https://www.york.ac.uk/sadie-project/
S3A: Future Spatial Audio: http://www.s3a-spatialaudio.org/wordpress/
The Ambisonic Motherlode: http://decoy.iki.fi/dsound/ambisonic/motherlode/index