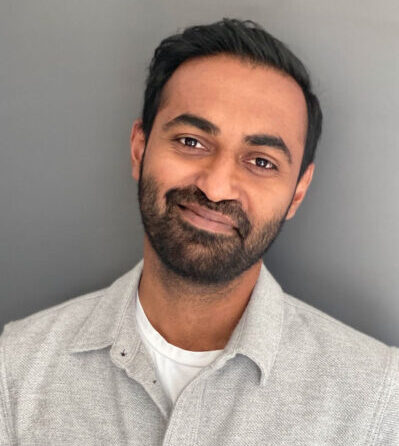 Summary
In this episode of the Immersive Audio Podcast, Oliver Kadel is joined by Varun Nair from Edinburgh, Scotland.
Varun has spent the past 15 years building technologies, products, teams, and companies in Silicon Valley, UK, and India. Most recently he was head of AR/VR audio software at Facebook. Prior to that, he co-founded Two Big Ears, an immersive audio technology company, which was acquired by Facebook in 2016.
In this episode, Varun shares the story of the creation of the Two Big Ears start-up and the subsequent journey. We dive into spatial audio tech and the future opportunities it presents.
Listen to Podcast
Show Notes
Varun Nair LinkedIn – https://www.linkedin.com/in/varun-nair-tech/?originalSubdomain=uk
Two Big Ears –  https://www.facebook.com/TwoBigEars/
The Facebook 360 Spatial Workstation – https://facebook360.fb.com/spatial-workstation/
Facebook 360 Spatial Workstation Public group – https://www.facebook.com/groups/audio360support/permalink/2314771132087082/?comment_id=2314999128730949&reply_comment_id=2319634628267399
Our Patreon
If you enjoy the podcast and would like to show your support please consider becoming a Patreon. Not only are you supporting us, but you will also get special access to bonus content and much more.
Find out more on our official Patreon page – https://www.patreon.com/immersiveaudiopodcast
We thank you kindly in advance!
Survey
We want to hear from you! We really value our community and would appreciate it if you would take our very quick survey and help us make the Immersive Audio Podcast even better: surveymonkey.co.uk/r/3Y9B2MJ Thank you!
Credits
This episode was produced by Oliver Kadel and Emma Rees and included music by Rhythm Scott.