Cutty Sark Ship Alive: Mixed Reality Experience
GENRE: History/ Science
CLIENT: Royal Museums Greenwich
PRODUCTION COMPANY: Alchemy Immersive / Atlantic Productions / Zoo VFX
OUR ROLE: Binaural Sound Design
Royal Museums Greenwich asked Alchemy Immersive to develop a prototype that would test the use case for an immersive experience aboard the legendary ship Cutty Sark. Standing atop its visitors centre in Greenwich, London, Cutty Sark has captured the imagination of visitors and passers-by since its installation in 1954. Now though, thanks to the help of immersive stories and augmented reality, you can see the ship alive.
Working closely with the Museum and their team, we set out to create a narrative based journey that invited users to explore and navigate the ship using a story. This was done using two key components, spatialised sound and augmented reality.
Initially focusing on one chapter for the prototype, we developed a spatial sound narrative that guided users and focused them on the ship's capstan. At the bow of the ship, the capstan was used by the crew to lower and raise sails. The narrative was developed to focus on the real characters of the Cutty Sark's crew, engaging users with the human-focused history of the ship as opposed to the mechanical features.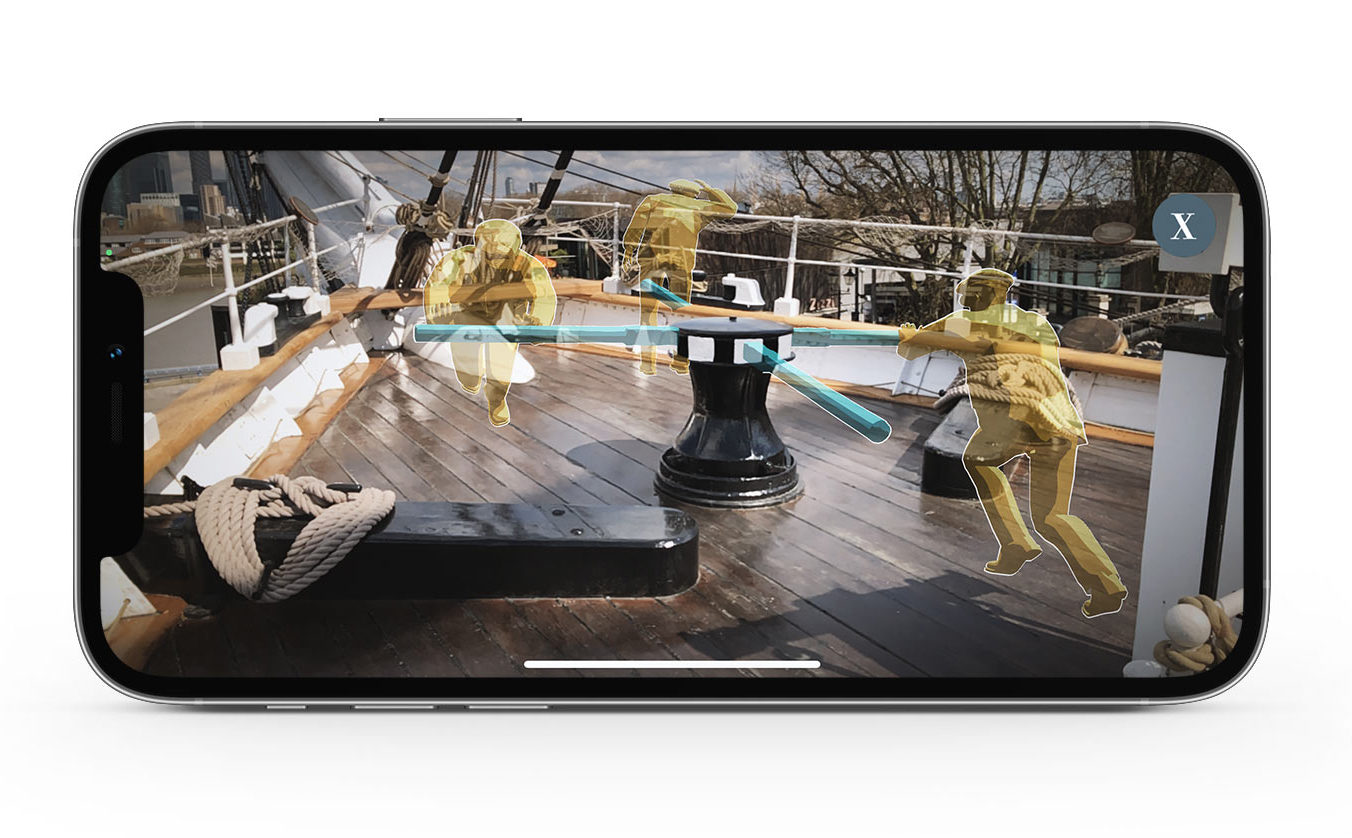 Alchemy Immersive Case Study: https://alchemyimmersive.com/productions/cutty-sark-ship-alive/
Image Credit: Atlantic Productions