FIRST LIFE WITH DAVID ATTENBOROUGH: VR Animation
GENRE: Nature/ Science
PRODUCTION COMPANY: Alchemy Immersive / Atlantic Productions / Zoo VFX / Oculus VR
OUR ROLE: Spatial Sound Design, Dubbing
Join David Attenborough on an epic journey 350 billion years into the past to experience the origin of life on Earth.
In more than 60 years of broadcasting, David Attenborough has travelled the globe to document the living world in all its wonder. Now, with Alchemy Immersive and MetaQuest, he travels back in time using VR to bring to life long-extinct fossils that unlock the secrets of what the very first animals on our planet were like, how they moved and how they thrived.
At a quality unprecedented for immersive media, journey back over 350 billion years, to plot the story of how life evolved from single-celled organisms into the ferocious predators that stalked the seafloor. Putting on an Oculus Quest 2, users will have the opportunity to come face to face with bizarre creatures such as the five-eyed Opabinia, the fearsome-looking Anomalocaris, and the spiny worm-like Hallucigenia – scientifically accurate animations bring them vividly to life. First Life shows us how evolutionary features of the first creatures have passed to modern animals, including humans, giving us an amazing insight into the remarkable evolutionary journey that has brought us the animal kingdom we know today. Now available on Oculus TV.
First Life was created out of the mutual desire of both Meta Quest and Alchemy Immersive, to push the boundaries of computer-generated immersive media production. One of its key goals was to inform studios and creators around the world how to further immerse mobile VR users in virtual worlds, without being subject to the limitations of real-time computation. By pre-rendering complex computer-generated immersive stories in stereoscopic 8K 60fps video, First Life presents a new milestone for beautiful natural history storytelling while also setting a new bar for quality in mobile VR headsets. First Life showcases the potential and power of immersive storytelling by creating an experience impossible in any other format, outside of the constraints of real-time game-engine computation. Utilising world-leading paleontological research from global experts and breakthroughs in CGI technology, Alchemy Immersive created scientifically accurate 3D models and animation in collaboration with ZOO VFX.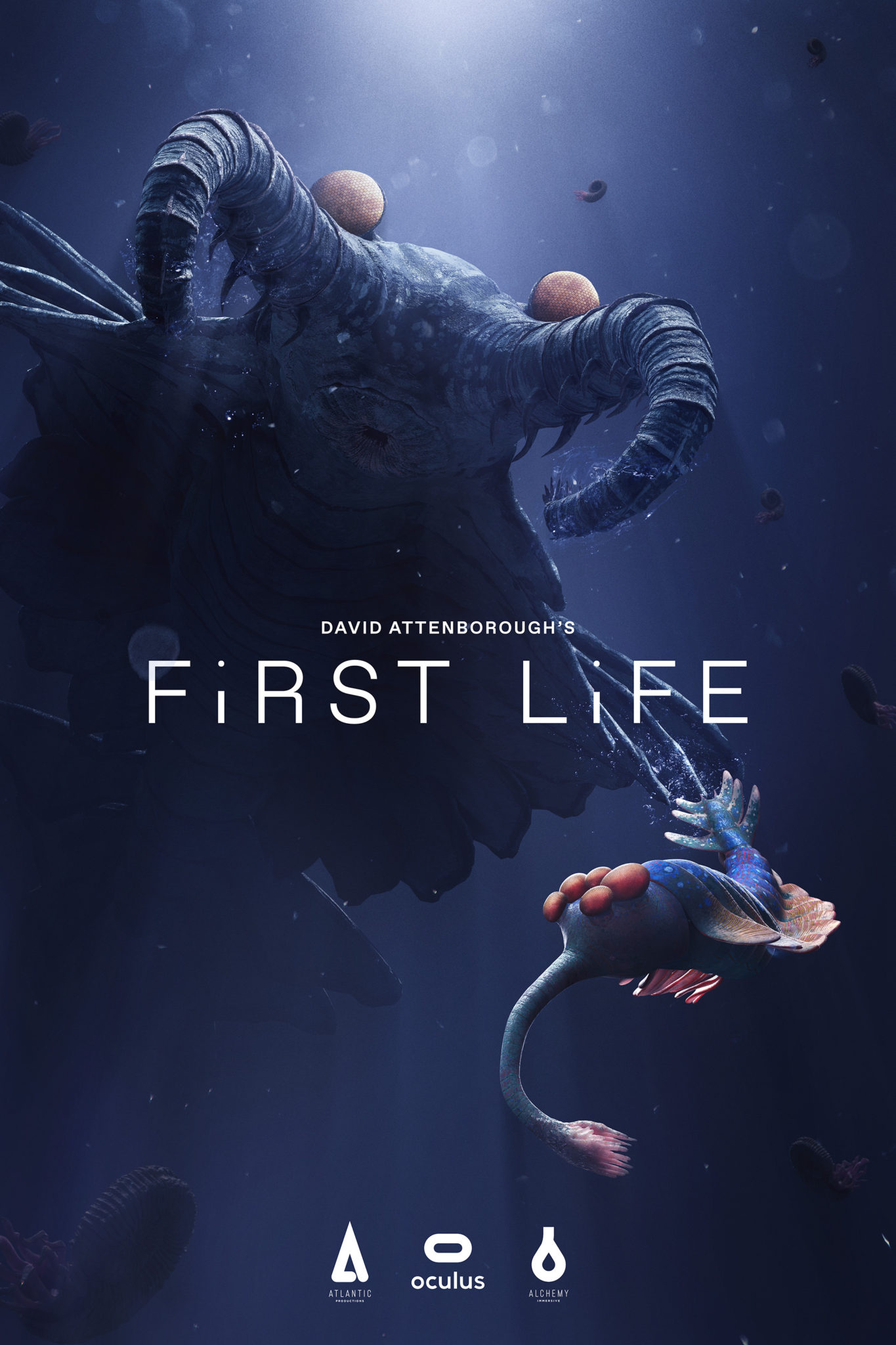 Behind The Scenes
Alchemy Immersive Case Study: https://alchemyimmersive.com/productions/david-attenboroughs-first-life-2/
Alchemy Immersive Oculus Page: https://creator.oculus.com/community/2319730815002569/
Image Credit: Atlantic Productions