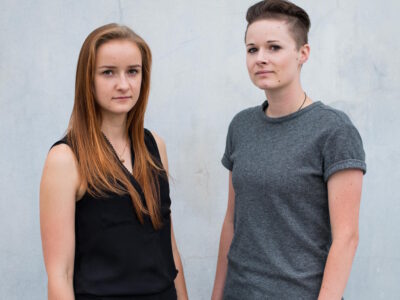 Summary
In this episode of the Immersive Audio Podcast, Oliver Kadel is joined by Helena McGill and Anna Wozniewicz of Noctvrnal via Skype from their office in LA.
Noctvrnal is an audio post-production studio based in Los Angeles. Co-founders Helena McGill and Anna Wozniewicz are visual storytellers with a background in sound design for narrative film. After noticing a lack of female entrepreneurs in audio and music production, the duo decided to launch Noctvrnal in January 2017 and have since expanded into the XR and immersive tech space. Noctvrnal is bringing an immersive sound design to the forefront of virtual and augmented reality by pushing the boundaries of current techniques to create a more visceral experience. The team is passionate about creating new worlds through sound, and their work has been featured at MIT, USC, and VRLA.
In this episode, they chat about the beginning of Noctvrnal, the advancement of the immersive technology, and talk about the importance of diversity in the creative industries.
Listen to Podcast
Show Notes
Chapman University Film School: https://www.chapman.edu/dodge/index.aspx
Avid Protools: https://www.avid.com/pro-tools
Youtube VR Creator Lab LA: https://www.youtube.com/space/losangeles/vr-creator-lab/
Facebook Spatial Workstation: https://facebook360.fb.com/spatial-workstation/
DearVR: https://www.dearvr.com/
CalArts: https://calarts.edu/
Noctvrnal Official Site: https://www.noctvrnal.com/
Creadits
This episode was produced by Abbigayle Bircham and Oliver Kadel with the help of Share O'Hare and included music by Knobs Bergamo.