Summary
In this episode of Immersive Audio Podcast, Felix Thompson, with the help of insightful guest speakers, will look at Audio for Augmented Reality, and how it's changing peoples' lives today.
Augmented reality, or AR for short, is an industry that's been silently booming over the last couple of years. Unlike virtual reality which totally immerses the user, AR offers a blend of the physical and the virtual worlds.
With the huge success of Pokemon Go, which allows people all across the world to see Pokemon floating around in real life via their mobile devices, augmented reality developers want to take the next step in revolutionising how we hear the world too, making augmented reality experiences for tourism, education, music – and even reinventing hearing aids.
Listen to Podcast
Guest Speakers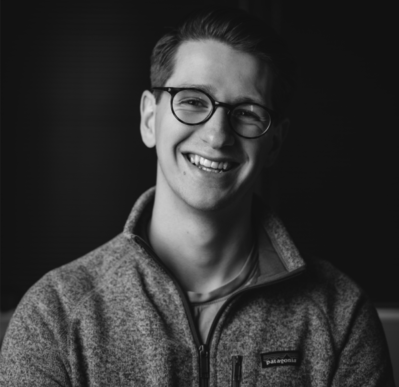 Elliot Graves, Atlantic Productions
Elliot leads Atlantic Productions' Immersive and Digital content. As an immersive experience Director, he works across all XR technologies including augmented reality, virtual reality and AI empowered experiences. Prior to Atlantic, he worked in the agency space, creating immersive projects across the world for Nike, Google, Ford, Unicef and UEFA. Elliot started his career in factual production, working with The Royal Geographical Society, the United Nations and the BBC across a range of different initiatives.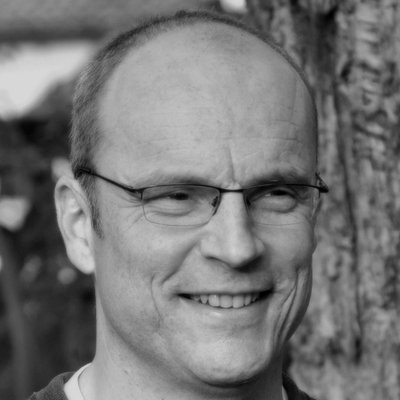 Jean-Marc Jot, Magic Leap
Dr. Jean-Marc Jot joined Magic Leap to start up its audio algorithms team. Prior to this, Jot led DTS audio processing R&D and innovation. He had also led the development of SoundBlaster audio processing algorithms and architectures, including EAX and OpenAL technologies for game 3D audio authoring and rendering. Before relocating to California in the late 90s, he conducted research at IRCAM in Paris, where he designed the Spat software suite for spatial audio creation, performance and virtual reality.
Immersive Audio Podcast – Episode 22 Audio Design For Mixed Reality Panel at GDC feat. Jean-Marc Jot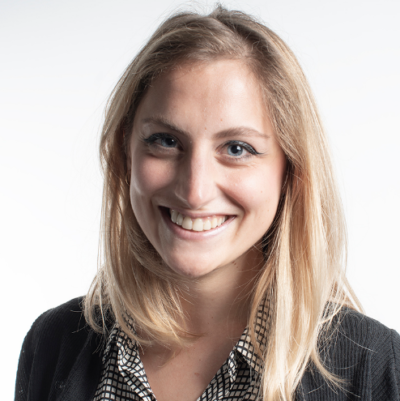 Sofia Brazzola, Sennheiser
Sofia Brazzola is the User Experience Manager with the AMBEO team based at Sennheiser, where she leads user-centric research to validate and develop new solutions for a range of 3D audio applications. As part of the R&D team who developed the "AMBEO VR Mic", she launched Sennheiser's first early-adopters program by engaging with a community of beta-testers and content creators. She is currently leading Sennheiser's Augmented Audio Developers Program, where early-adopters engagement, user-centric innovation and strategic marketing play another important role in AMBEO's thought-leadership in AR audio.
Immersive Audio Podcast Episode 23 Sofia Brazzola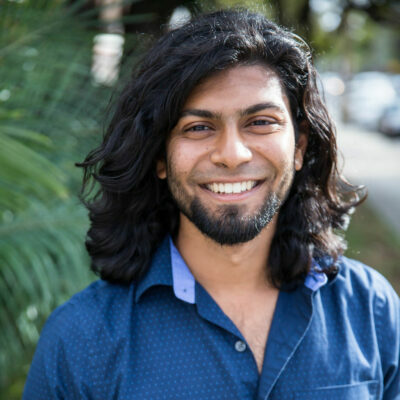 Kedar Shashidhar, Magic Leap
Kedar Shashidhar is an audio generalist focused on new realities. With a focus in creative research and development, he has worked to help develop new tools, create content ,and explore the boundaries of audio in new realities. Most notably he has contributed to the development of various audio toolsets including Magic Leap, Steam Audio, and Ossic. He also formed an indie game studio, Blackout VR, focused on developing audio only games. Kedar is also an active voice for audio in new realities having previously spoken at AES, Game Sound Con, Indiecade, and more. Currently at Magic Leap, Kedar works on bringing the newest innovations in mixed reality audio to content creators in order to continue pushing the boundaries of what is possible for audio in new realities. You can find his latest work in Magic Leaps Soundfield Audio toolset and a number of experiences on the Magic Leap platform.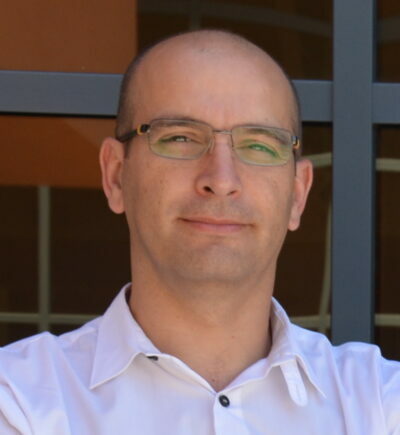 Luis Marcelino, Evollu
Luis Marcelino is CTO at Evollu and an adjunct professor at the Polytechnic Institute of Leiria. Evollu aims to help companies in the field of hearing rehabilitation increase their sales and expand their business. They use hearing tests and adaptive listening to support people in the process of improving their hearing. They have developed an augmented audio app that gives people "enhanced hearing." This "enhanced hearing " will allow users to selectively improve the quality of sound from different sources. This app was made for people with mild and moderate hearing loss, or for environments where it's difficult to hear.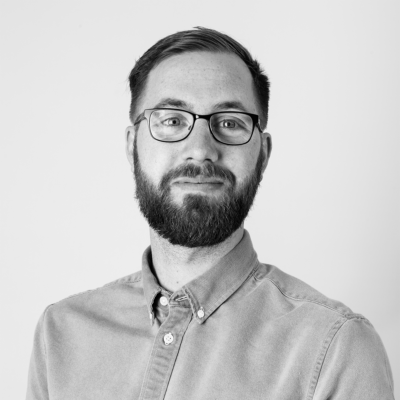 Per Beck Hansen, AWE
Per Beck Hansen is co-founder and CEO of AWE, a Danish startup working with audio development and design for interactive VR/AR. They have created projects from international VR installations to music driven health care solutions to augmented audio games for tourism. As part of the Ambeo development programme, AWE created the app 1807 for tourists in Copenhagen. Spatialized audio for visitors to Copenhagen – alternative to a tour guide. Users get to experience Copenhagen as it was 200 years ago, while under siege from the British. Expect guns and grenades.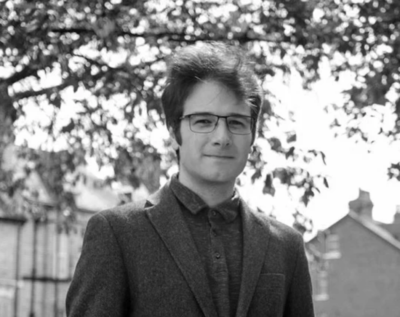 Marc Green, University of York Audio Lab
Marc Green is a third-year PhD student at the University of York AudioLab. His research is focused on environmental soundscapes, with a view to utilising techniques from machine listening and spatial audio in their analysis. Using Sennheiser AMBEO technology, he has developed an AR app that could assist urban planners, researchers and architects in creating more positive acoustic environments for people to live and work in.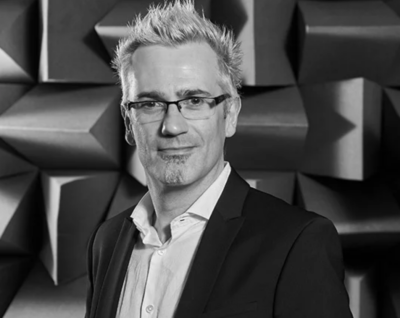 Damian Murphy, University of York
Damian Murphy is a Professor of Sound and Music Computing in the Department of Electronic Engineering at the University of York, where he has been a member of the academic staff since 2000. On top of that, he is the University Research Champion for Creativity. Damian was key in making links between the Sennheiser AMBEO programme and researchers at the University AudioLab to explore the potential for the creative use of augmented audio as part of our wider immersive audio research. One particular area of application is in the use of machine learning to understand and discern more information about our sound environment, and how augmenting this soundscape with additional audio content might change our perception of this soundscape. Damian's PhD student Marc Green is currently leading on research in the area of spatial audio, machine learning and environmental soundscape and decided to look to how AMBEO technology might feature in his work.
Immersive Audio Podcast Episode 8 Damian Murphy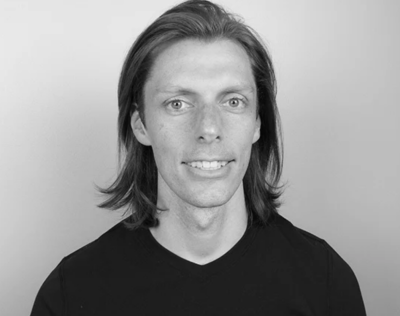 Eric Tarr, Belmont University
Dr. Eric Tarr is an associate professor of Audio Engineering Technology at Belmont University in Nashville, TN. He teaches classes on digital audio, computer programming, signal processing, and analysis. He received a Ph.D., M.S., and B.S. in Electrical and Computer Engineering from the Ohio State University. He received a B.A in Mathematics and a minor in Music from Capital University in Columbus, OH. He released an iOS app as a development partner with Sennheiser Electronic using the Smart AMBEO headset for VR/AR audio. The app simulates multiple types of hearing loss for use in hearing science research. It is called the Impaired Hearing Simulator (IHSIM) and is available for free from the iOS app store. He has developed software with several other audio companies including Apogee Electronics, Skywalker Sound, L.R. Baggs, and Harrison Consoles. His research has spanned across the topics of speech signal processing, musical robotics, sound spatialization, acoustic and electronic system modeling, hearing loss, perception and cognition.
Show Notes
Website for awe: https://theawe.dk/
Info on Microsoft Hololens: https://www.microsoft.com/en-us/hololens
More information about Pokemon Go: https://www.pokemon.com/uk/pokemon-video-games/pokemon-go/
Article about an augmented reality try on app: https://www.realitytechnologies.com/try-on-shoes-using-this-augmented-reality-app-for-ios/
More information about Sennheiser Augmented Audio Lab and  AMBEO AR One: http://sennheiser-ambeo.com/arone/
More information about St Mary's Abbey: Reconstructed: https://www.york.ac.uk/news-and-events/events/yornight/2015/activities/yorkshire-museum/hearing-the-past-st-marys-abbey/
More information about Magic Leap's Wearable 3D Audio: https://www.magicleap.com/news/news/wearable-3d-audio
Information about Eric Tarr's work with Sennheiser AMBEO: http://sennheiser-ambeo.com/community/eric-tarr/
Information about the textbook written by Eric Tarr: https://www.mathworks.com/academia/books/hack-audio-tarr.html
Article about Evollu's work: https://www.jornaldeleiria.pt/detalhe-noticia-print/8844
More information about Luis Marcelino's work with Sennheiser AMBEO: http://sennheiser-ambeo.com/community/luis-marcelino/
Information of Sigur Ros and Magic Leap collaboration: https://pitchfork.com/news/sigur-ros-and-magic-leap-release-new-vr-experience-tonandi/
How to Balance VR and Realism: https://uploadvr.com/balance-gameplay-realism-creating-vr-sim-experience/
Creadits
This episode was produced by Felix Thompson and Oliver Kadel with the help of Abbigayle Bircham and Share O'Hare and included music by Knobs Bergamo, Isaac Joel and Yung Koolade.