Letters From Drancy: Historical Immersive VR Documentary
CLIENT: Illinois Holocaust Museum
PRODUCTION COMPANY: East City Films
OUR ROLE: Location Sound, Sound Design, VO Casting and Production, 3D Audio Post Production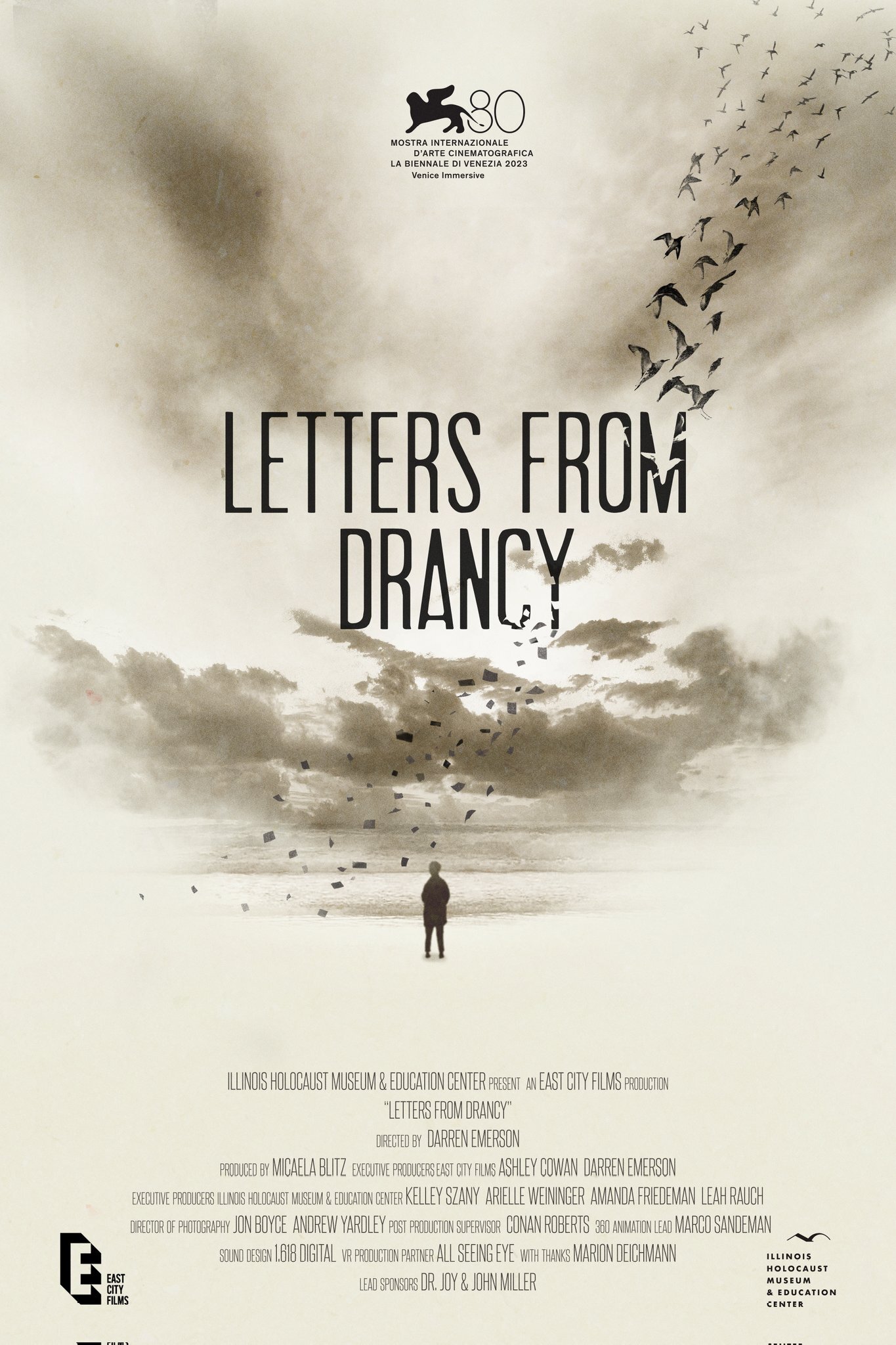 "In an era where the heartrending accounts of Holocaust survivors dwindle to mere echoes, we at East City Films are striving to immortalise these crucial narratives for future generations. In partnership with the visionary Illinois Holocaust Museum & Education Center, we proudly introduce "Letters from Drancy", an emblem of our quest to innovate through Virtual Reality.
This isn't simply a VR film; it's a passionate pledge to keep alive the stories that shaped history. As the museum ardently champions VR to reimagine storytelling, we echo that spirit, crafting tales that don't just recount history but envelop the audience in it.
Marion Deichmann: More Than Just a Survivor
Central to our narrative is the formidable Marion Deichmann, a Holocaust survivor whose story traces a harrowing journey through Nazi-occupied Paris. Far from being just another retelling, our film endeavours to provide audiences with an intimate understanding of her lived experiences and trials.
A New Lens on History
Under the adept direction of our Co-Founder and Creative Director, Darren Emerson, "Letters from Drancy" transcends being a mere chronicle. Darren's unique blend of technological savvy and profound respect for history transforms Marion's tale from simple recounting to a deeply immersive journey.
Marrying Art with Tech
Our innovative approach to storytelling wouldn't be possible without Darren's vision and our partnership with long-term collaborators All Seeing Eye, Transmission TX, and the technical and creative mastery of Conan Roberts and Oliver Kadel. Their invaluable input has provided a seamless VR experience that promises to leave an indelible mark on the viewer.
Bridging Borders: The UK-France Alliance
This cinematic venture has been an exemplar of international collaboration. While our bases in London, Brighton and Bristol in the UK provided the bedrock, our narrative's soul was sculpted in France. The contributions of Andrew Brooke and his dedicated team enriched our story with a depth that can only be borne out of a passion for the subject and local knowledge."
For more information and a full credit list, visit East City Films official case study page below.
East City Case Study: https://eastcityfilms.com/letters-from-drancy
Image Credit: East City Films