MICRO MONSTERS: VR series with David Attenborough
GENRE: Nature/ Science
PRODUCTION COMPANY: Alchemy Immersive / Atlantic Productions / Zoo VFX / Oculus VR
OUR ROLE: Spatial Sound Design, Dubbing
Superpowers exist in an alien world hidden right beneath our feet. Discover Micro Monsters with David Attenborough and experience the bug world in a way never seen before in VR. Experience the immersive series now, exclusively on Oculus TV. Over five episodes, witness the conflicts, courtships, and communities of spiders, ants, beetles, butterflies, and more: all in awe-inspiring 8K 3D 60fps and immersive sound. These superpowers need to be seen to be believed… Best enjoyed with headphones.
We're incredibly proud to announce that Micro Monsters with David Attenborough has been nominated for two Emmy awards, with nominations for Outstanding Interactive Media and Outstanding Sound! Very grateful for this recognition at the highest level! Huge congratulations to all nominees and the entire amazing team at Alchemy Immersive, Atlantic Productions, and Oculus VR for bringing this project to life.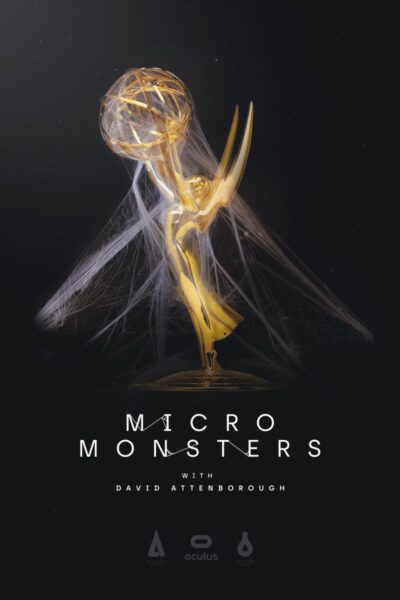 Behind The Scenes: https://youtu.be/-9IvkXs_ISI
Alchemy Immersive Case Study: https://alchemyimmersive.com/productions/micro-monsters-with-david-attenborough/
Alchemy Immersive Oculus Page: https://creator.oculus.com/community/2319730815002569/
Image Credit: Atlantic Productions